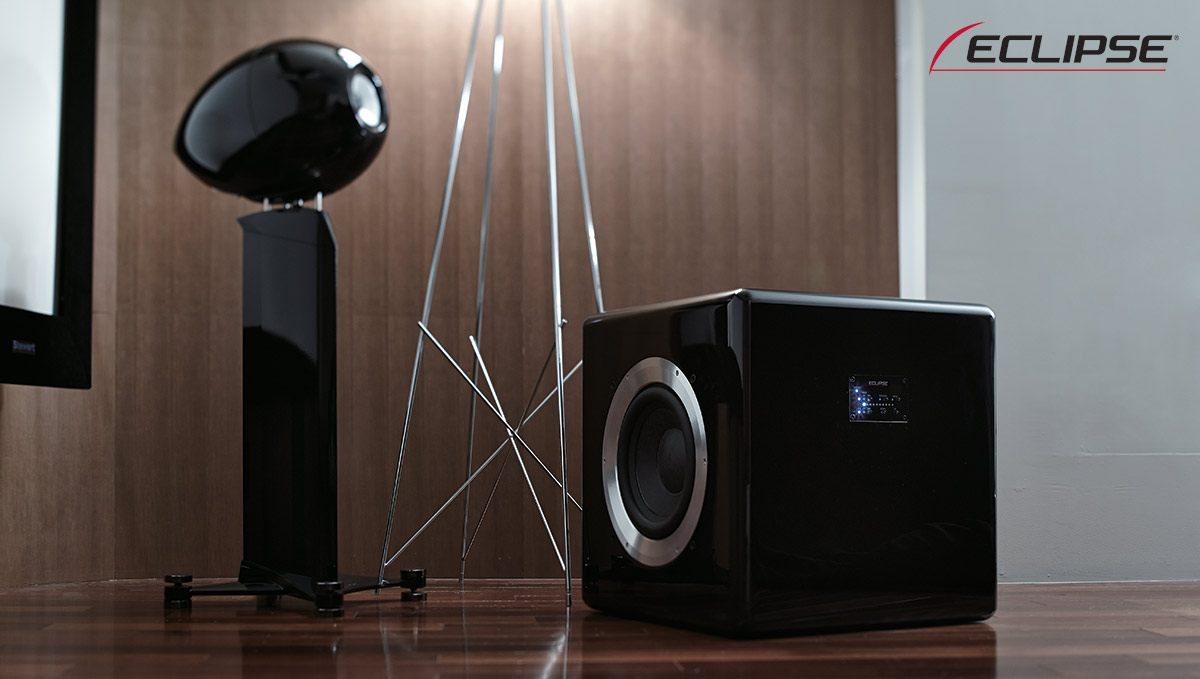 ECLIPSE-TD CONCEPT: OUR GOAL WAS 'ACCURATE REPRODUCTION OF WAVEFORMS'
Comparing an audio device to a camera lens, the ideal one is transparent, to accurately reproduce the original colours (sound).
This 'transparent lens' may be translated into 'impulse response is close to impulse' as explained in acoustic engineering theory.
ACCURATELY REPRODUCED SOUND QUICKLY RISES AND FALLS
By accurately reproducing impulse without adding unwanted vibration, the sound becomes more precise and quickly rises and falls, resulting in reproduction of a clean and 'accurate waveform'.
THEN, WHAT'S THE DIFFERENCE….?
….YOU WILL CLEARLY APPRECIATE THE TECHNIQUE OF TOP ARTISTS
The ability of artists can be clearly represented by the speed of rise and fall time of sound and accuracy of pitch. ECLIPSE speakers allow you to fully enjoy the essence of an excellent performance such as the sharpness of every note, and the broad spectrum of an expressive performance.
….YOU WILL CLEARLY APPRECIATE THE EXCELLENT SOUND OF AN EXQUISITE INSTRUMENT
When one slams a fully-inflated basketball, it clearly makes a sound like Pow! Pow! This is caused by the acceleration of the air that is compressed by the surface material. The forceful sound of an exquisite instrument such as a Stradivarius or a Steinway, which artists care so much about, is generated primarily by the quick movement of air inside the instrument. In other words, it is not possible to reproduce the real beauty of such an exquisite instrument unless a speaker can move quickly and hold air to reproduce the dramatic rises and falls of the sounds.
ECLIPSE REPRODUCES THE PASSION OF ARTISTS
Most speakers focus on 'Frequency response' including depth at low frequency and expansion of higher frequency. We, however, considered that 'transient response' or the rise and fall time of sound was an essential factor in reproducing truly 'accurate sound.' Therefore, we have made every effort in the development and enhancement of our speakers by focusing on the accurate reproduction of performance technique and sound that the artists themselves are pursuing. As a result, we have made it possible to reproduce an 'accurate sound' that only ECLIPSE can provide, and ECLIPSE offers all of the 'clarity' that allows you to clearly hear very low level sound, 'the capability of spatial reproduction' that tells you even recorded positioning information and 'sense of speed' that reproduces the rhythm of a sharp performance.
Now, it is even possible to reproduce the passion with which the artists performed. This is the biggest reason why ECLIPSE is so well accepted by world-class musicians and recording engineers.